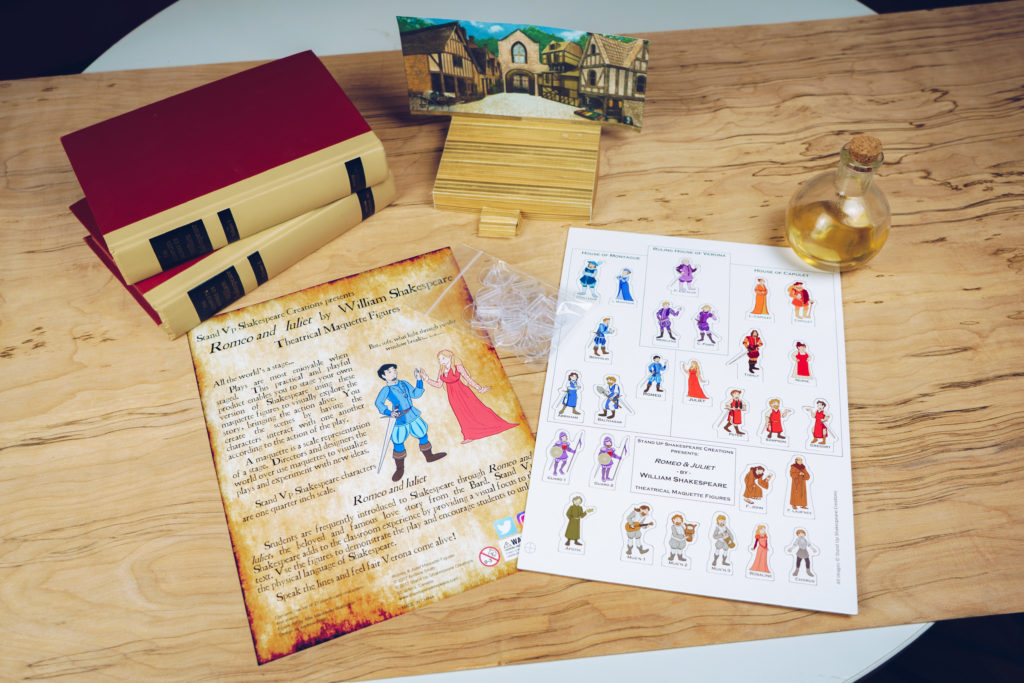 Click below to purchase the premiere issue of Stand Up Shakespeare's Romeo and Juliet maquette figures. Each kit comes with a punch-card with each of the twenty-seven characters of the play and stands for each one. The package insert includes guidelines and tips for setting up your own theatre maquette.
Use the Buy Now Button and PayPal will take care of the rest – Securely.
$19.75 + Shipping option: +$4.50 in Canada, +$7.00 to USA.
International; please contact us.